KANDA & MEGION

The task was to create Megion city branding, which would satisfy the administrative and tourist spheres.

In Megion there was a first well of the largest oil field. This is the city of the first! Small city of big victories! For such a city @kanda.pro created a universal brand. Probably it is the first city where two logos are used at once (administrative and tourist) and organically combine in a corporate style.

Also, we have created additional variants of logos for various purposes and events, such as sports, family, historical, etc. We provided for using the style both for official and for entertainment activities.

So we have created a brand, which can solve all the challenges the city will face!
In creating the details of Megion city corporate identity , we have tried to take into account the opinions of its residents. Blue and green cold colours in palette remind the HMAO and the city of Megion itself, its cold, taiga moss, snow and snowstorm in the winter and green trees and blue water in the summer.

Graphic elements on various corporate identity carriers make the logo recognizable among thousands of others - we have used main attractions, events, people, unique natural resources and values in the icons of the city pentagram - So every resident of Megion will know exactly his native city.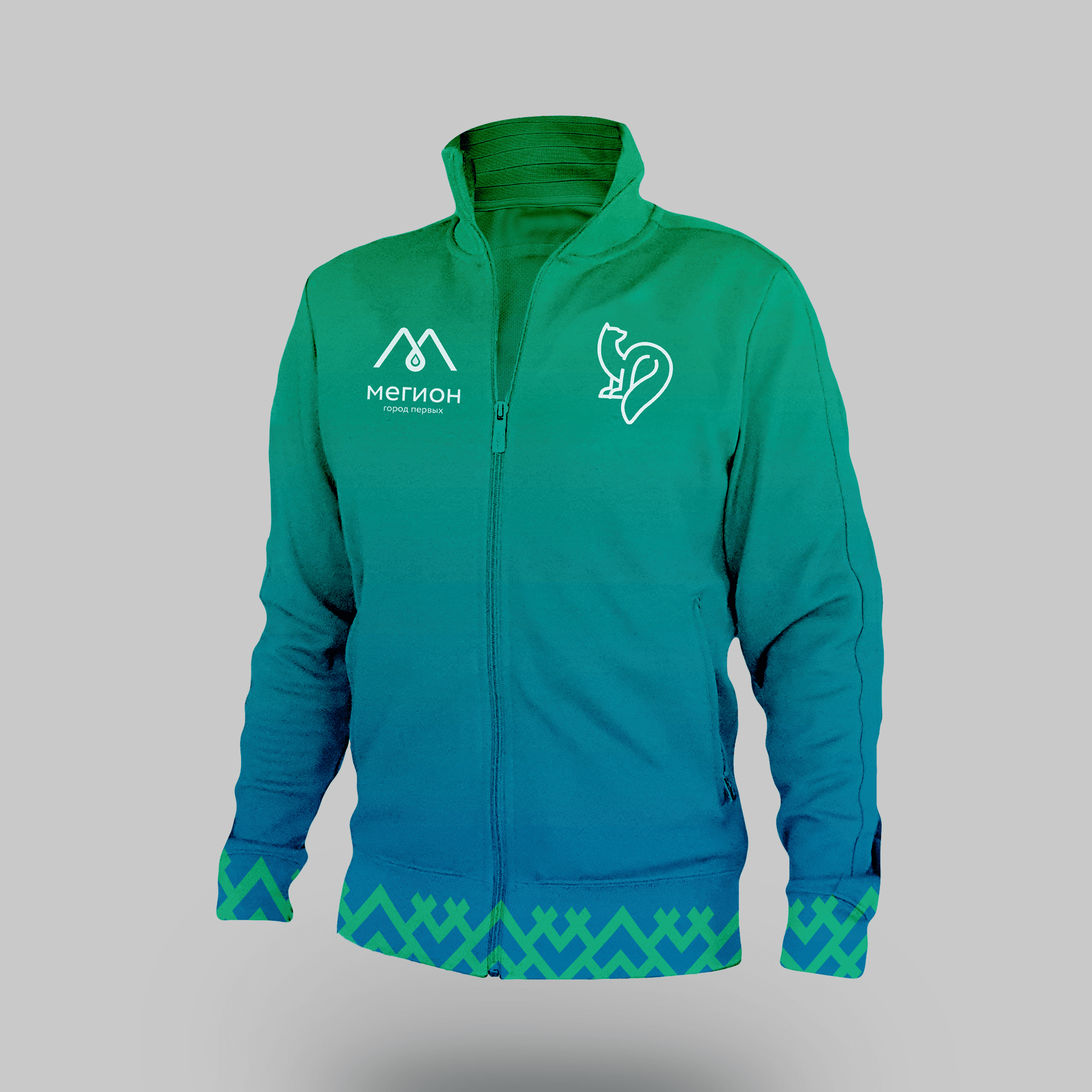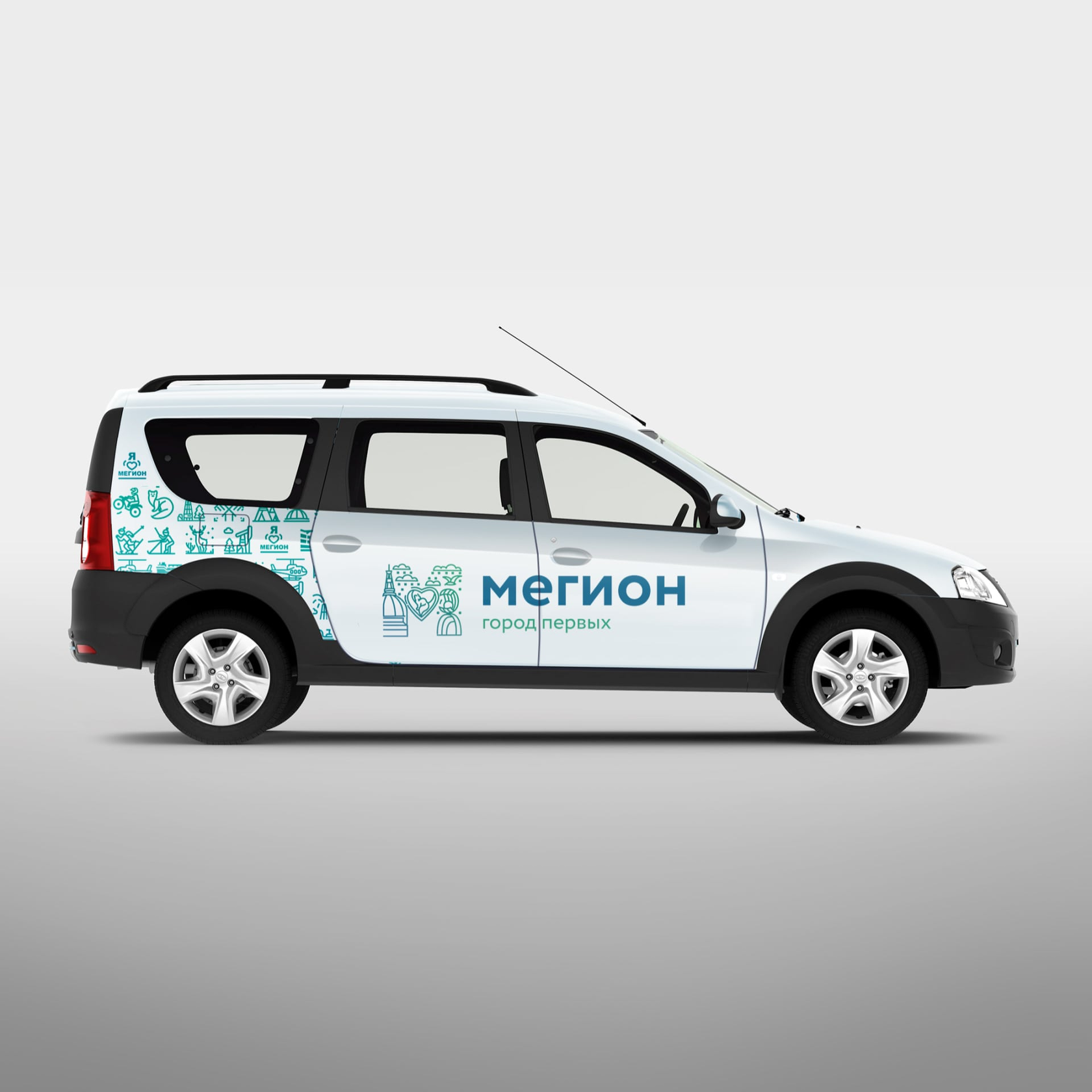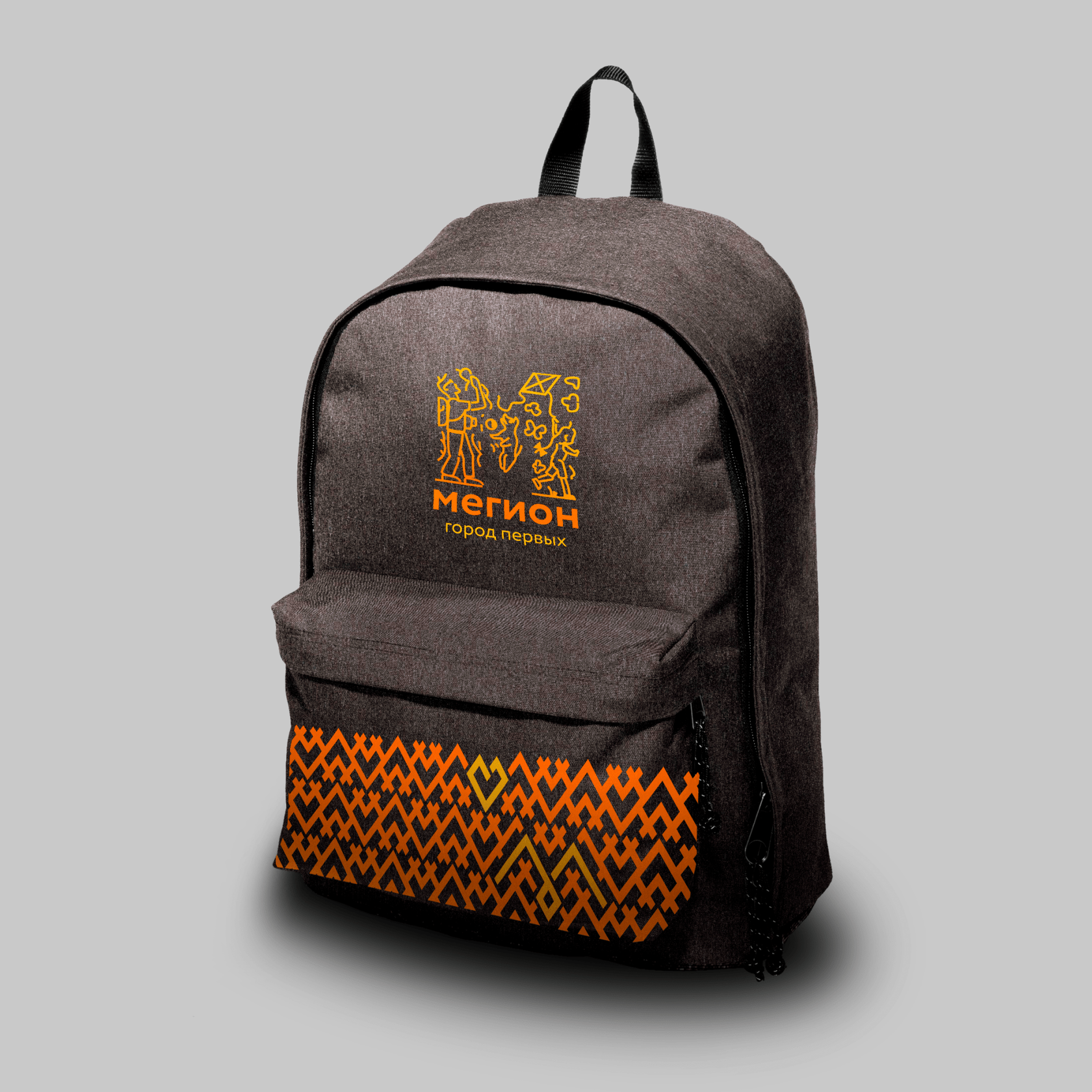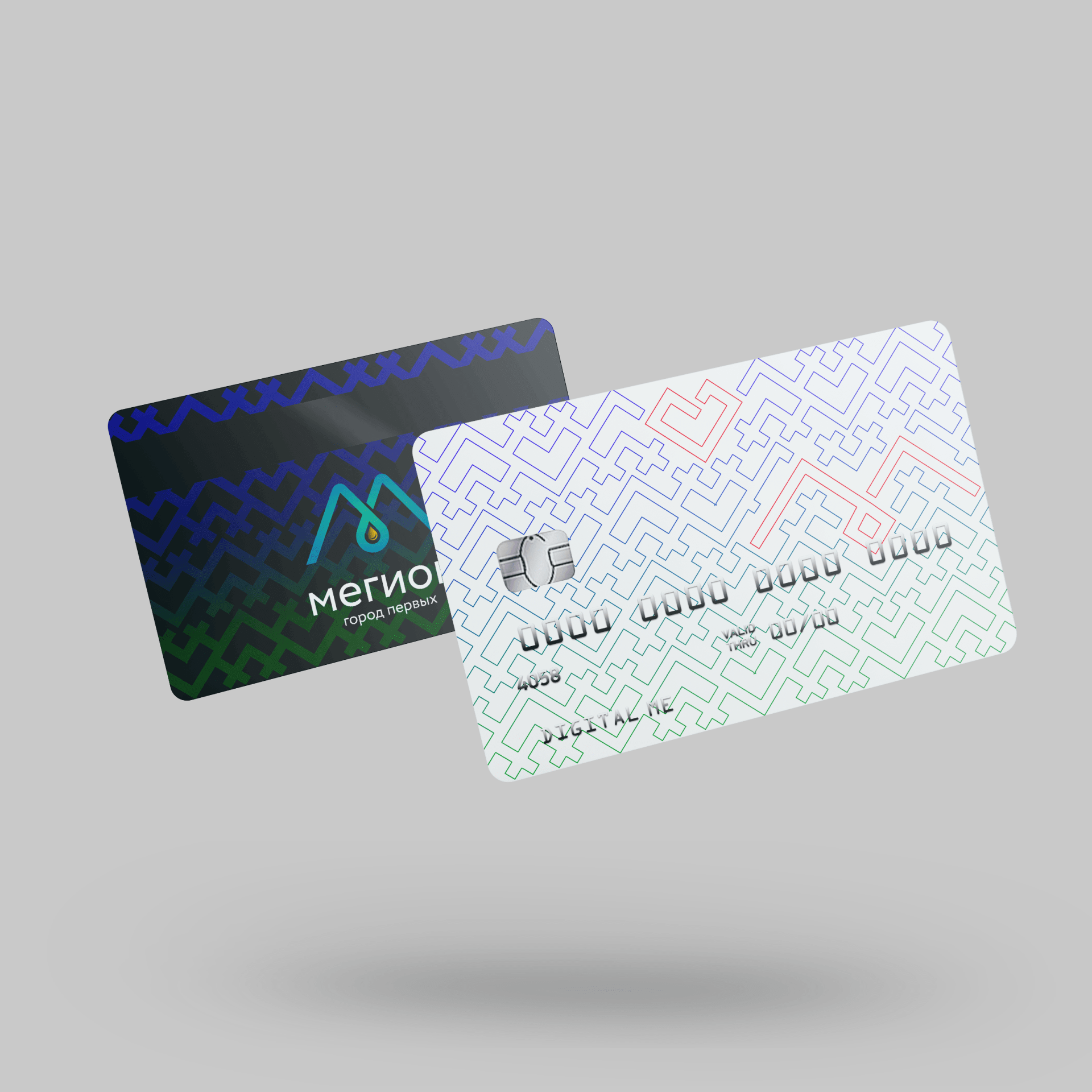 The new Megion city hero, the main carrier of the brand - sable Sobyonok. This character is the embodiment of the history, the embodiment of romance and adventurism of the ancestors, and all the details of his image are not accidental! Sable is a symbol of the city, a flying helmet represents its adventurism, a sporty winter suit represents an active lifestyle of the citizens, and stylized uggs is a reference to the native national costume. Sobyonok has many emotions and movements that in different situations - cheerful, sad, courageous.

Immersing in the history of the city and using interesting details in design is one of the most enjoyable steps in creating a corporate identity for any brand.